Lindsey Johnson, MSN, NP-C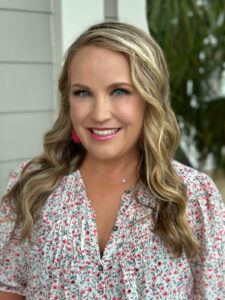 Lindsey Johnson is a Nurse Practitioner who collaborates with Dr. Marcino in psychopharmacology. She likes working with all ages, but has spent a large portion of her career providing primary care services to long term care patients before shifting over to private practice. She really enjoys getting to know patients and working closely with the Stillpoint team to provide comprehensive care. She is able to facilitate relationships with clients allowing them to be seen quickly for their needs. She works closely with Dr. Marcino in the management of several conditions including depression, anxiety, mood disorders and ADHD.
After attending Birmingham- Southern College where she played soccer collegiately and majored in Biology/Psychology she obtained her MSN at Vanderbilt University. She moved to Charleston area in 2005, where she resides with her husband and two children. In her personal life, she stays active on the tennis courts and enjoys traveling around the country to watch her children participate in the sports they love.